Mopoint 100W GaN USB-C Charger 3C1A with EU/UK/AU Universal Adapters
Shipping calculated at checkout.
Introducing Mopoint 100W GaN Charger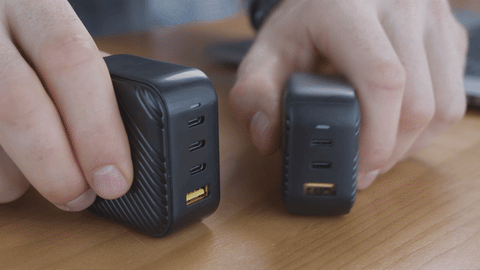 World's Smallest 100W GaN Charger

1/2 Size of iPhone 12 Mini
100W Max Fast Charging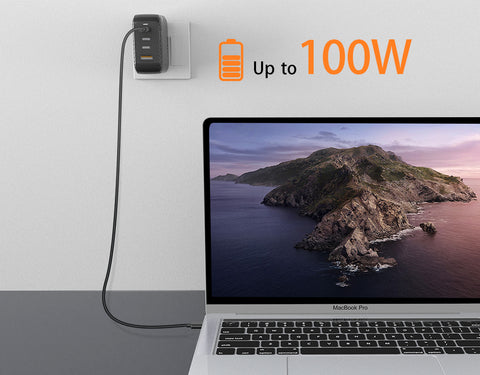 Mopoint 100W GaN Charger Compatible for New iPhone 12 

Supports 15W MagSafe Fast Wireless Charging
Powerful 3 X USB-C and 1 X USB-A Ports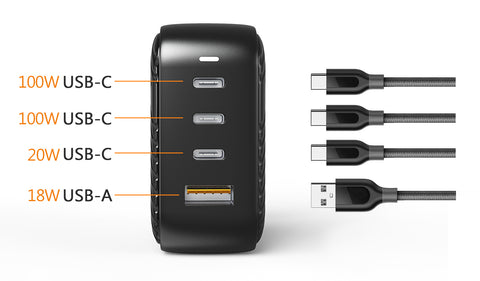 With 100W, there is plenty of power to share around with 3 x USB-C (supporting Power Delivery 3.0) and 1 x USB-A (supporting Quick Charge 3.0) ports.
Quick Charging 4 Devices at the same time

Powered by the latest Gallium Nitride (GaN) Technology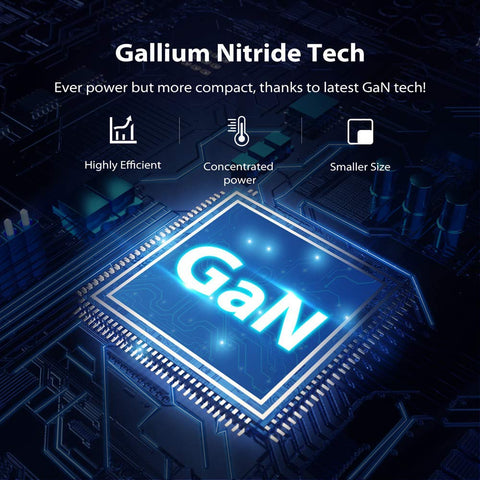 Mopoint 100W utilizes the industry-leading PI GaN Fast INN3379C Power IC to miniaturize components and PCBA. The new Gallium Nitride semiconductor material allows for power devices that can operate at higher voltages and switching frequency which results in high efficiency and powerful chargers.
Power Two MacBook at the same time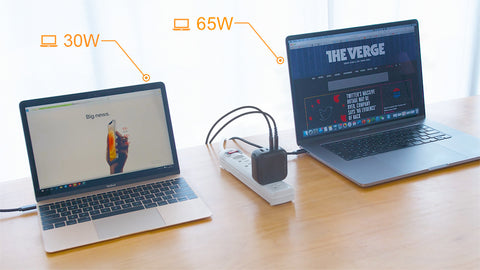 Pocket Size for Travel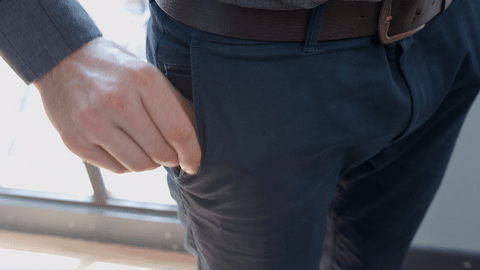 Foldable Wall Plugs with Travel Adapters Including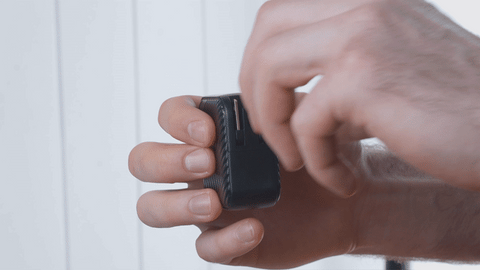 Travel-friendly pin converters that work in any country
UK, EU, AU pin converters will be provided in the package. Mopoint 100W supports worldwide universal 100-240V voltage and comes with UK/EU/AU pin converters. Feel free to connect anywhere in the world.
UK/EU/AU 3 travel converters included
Intelligent Power Distribution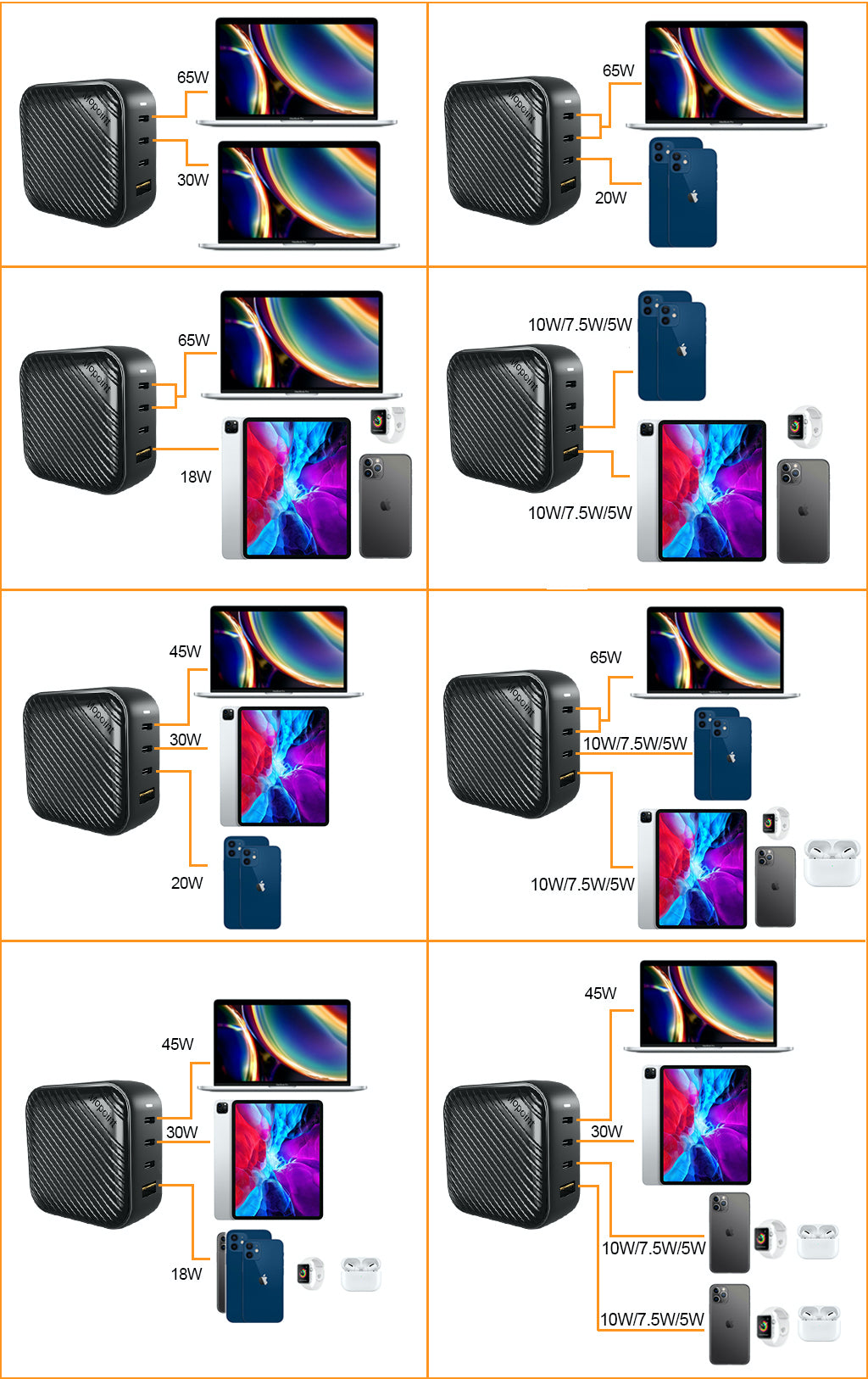 C1 or C2 = 100W
C3 = 20W
A1= 18W
C1 + C2 = 65W + 30W
C1/C2 + C3 = 65W + 20W
C1/C2 + A1 = 65W + 18W
C3 + A1 = 10W/7.5W/5W + 5W/7.5W/10W
C1 + C2 + C3 = 45W + 30w + 20W
C1/C2 + C3 + A1 = 65W + 10W/7.5W/5W + 5W/7.5W/10W
C1+ C2+  A1 = 45W + 30W + 18W
4 Ports: C1 + C2 + C3 + A1 = 45W+ 30W + 10W/7.5W/5W + 5W/7.5W/10W 
Product Specifications
· Product Dimensions: 63 x 63 x 30.5mm / 2.48" x 2.48" x 1.2"
· Product Weight: 200 g / 7.05 oz / 0.4 lb
· Power Input: AC 100-240V
· Max Power Output: 100W
· Ports: 3 x USB-C and 1 x USB-A
· USB-C1: 100W Max, PD:5V/3A, 9V/3A, 12V/3A, 15V/3A, 20/5A, PPS:3.3V-16V/5A
· USB-C2: 100W Max, PD:5V/3A, 9V/3A, 12V/3A, 15V/3A, 20/5A, PPS:3.3V-16V/5A
· USB-C3: 20W Max, PD:5V/3A, 9V/2.22 A, 12V/1.66A
· USB-A1: 18W Max, QC:5V/3A, 9V/2A ,12V/1.5A
· Protection: Over-current, Over-voltage, Over-temperature, Short-circuit Protection
Frequently Bought Together